BAD TO THE BONE – AVAILABLE NOW
Karin Tabke
Police officer Vaden Holbrook and widow Olivia Connor's chemistry is off-the-charts hot, but incredible sex isn't enough for Olivia. She wants it all. Will Vaden's inability to commit push her into the arms of another man? Or can he overcome his past to become the man Olivia needs, the man he'd like to be? Read More »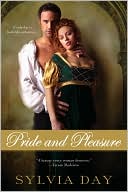 PRIDE AND PLEASURE – JANUARY 25
Sylvia Day
Wealth has its dangers…
There are disadvantages to being an heiress, as Eliza Martin knows well. Fortune hunters flock to her, acquaintances lie and pander, and lately, someone is engineering "accidents" to propel her to the altar. But Eliza will not be bullied, and she will get to the bottom of this plot. All she needs is a man to infiltrate her assemblage of suitors and find the culprit. Someone not easily noticed; a proficient dancer, quiet, and even-tempered.
…so do certain men
Thief-taker Jasper Bond is entirely too large, too handsome, and too dangerous. Who would believe that an intellectual like Eliza would be seduced by a man of action? But the combination of her stubbornness and the mystery makes the case one Jasper can't resist. Client satisfaction is a point of pride and it's his pleasure to prove he's just the man she needs after all… Read More »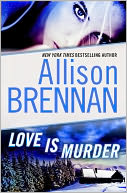 LOVE IS MURDER – JANUARY 24
Allison Brennan
I Now Pronounce You… Dead
After a tough breakup with her boyfriend, Lucy Kincaid needs a different kind of break. So she heads west to join her brother, an ex-cop, for a long weekend of skiing in the mountains. At a picturesque lodge tucked high in the Sierra Nevada, Lucy finds just what she's looking for: a peaceful retreat undisturbed by Internet, television, and cell phone distractions. She also finds an unexpected group of newlyweds seeking their own idyllic getaway.
But finding one of her fellow guests dead wasn't in the brochure. And neither was the overnight snowstorm that leaves the lodge cut off from the outside world. When Lucy's brother suspects the honeymooner's death was foul play, he's mysteriously stricken ill. Now, to keep him and herself alive, it's up to aspiring FBI agent Lucy Kincaid to figure out which of the lovebirds trapped in the lodge is really a bird of prey… Read More »
Below are answers to some of the common questions about LOVE IS MURDER:
Where can I buy LOVE IS MURDER?
Any e-retailer — wherever you normally buy your e-books. Amazon Kindle and Barnes & Noble's Nook are two of the more common e-readers. Other links can be found at the Random House website.
I don't own an e-reader. Can I still read LOVE IS MURDER?
Yes—if you own a computer. LOVE IS MURDER is available in pdf for those who don't own e-readers.
Will LOVE IS MURDER be available in print?
At this point, the novella is not scheduled in print format, but may be available in the future. When I know, I'll post the information on my website and in my newsletter.
Will I miss anything crucial in the Lucy Kincaid series if I don't read e-books?
LOVE IS MURDER takes place a year before the events in the first Lucy Kincaid book, LOVE ME TO DEATH. It's a stand-alone mystery with Lucy and her brother Patrick. Nothing that happens in the novella impacts the series.